Why Worship God as Mother?
Mataji in Conversation (Audio Download)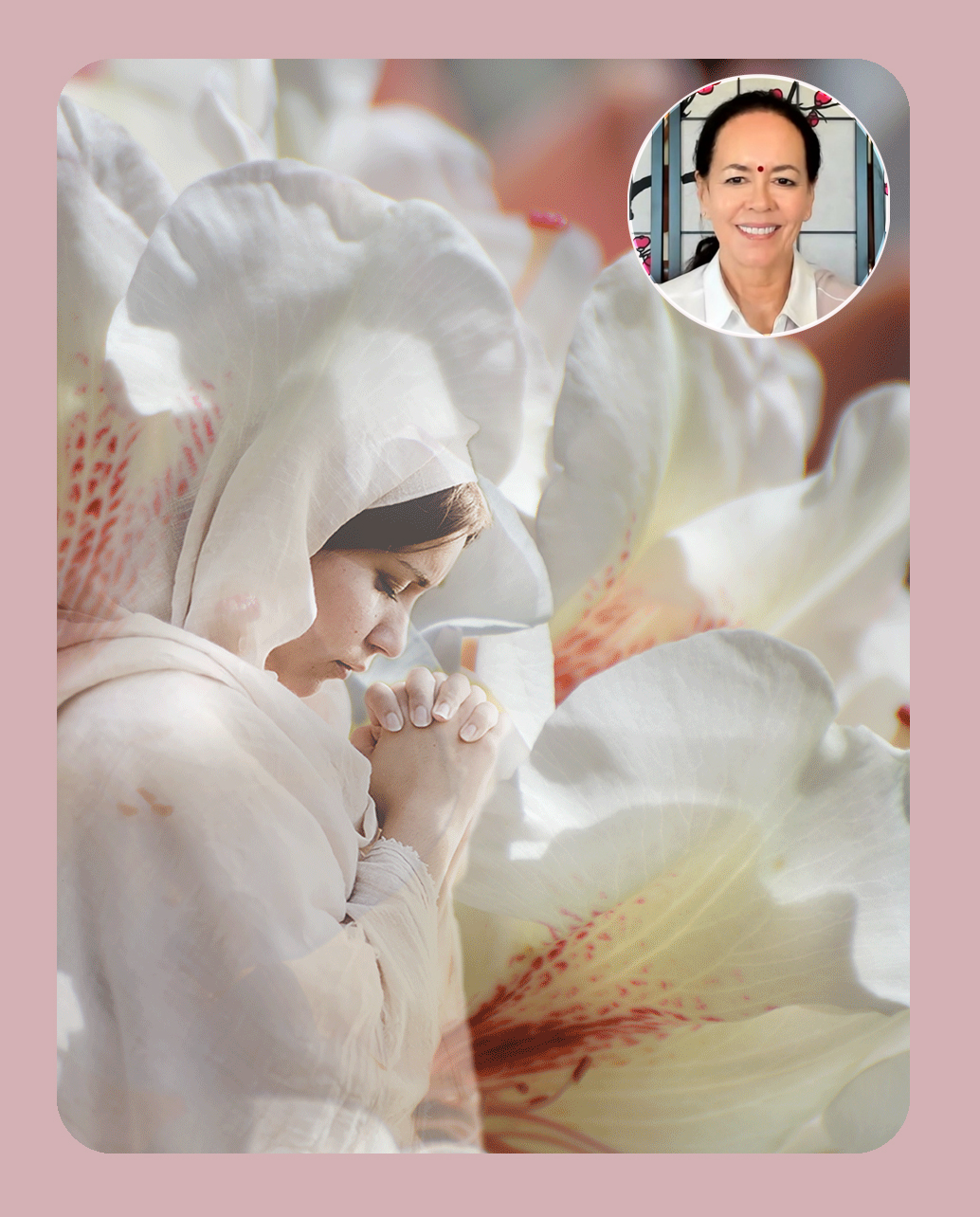 Where do you see God as the Goddess in your life?
A transformation takes place when we worship the Mother. When women and men see the divine feminine inside and outside of us all of nature moves into higher state of being, forming a loving, healthy, peaceful world. Recognizing the feminine face of God is a revolutionary idea in the world today, but this was not so in earlier more enlightened times. For thousands of years there has been an imbalance of male and female energies. This is the time for women and men to embrace and honor the feminine energy.
Listen to Mataji in conversation with Nityanandaji sharing why it is so important today to worship God as Mother.
As the feminine energy is cherished and understood, by both women and men, it will transform our society and relationship with all of life – with our parents, partners, children, Nature, God, and ourselves.
- MATAJI
Download
Available in days

days after you enroll

Why Do We Worship God as Mother?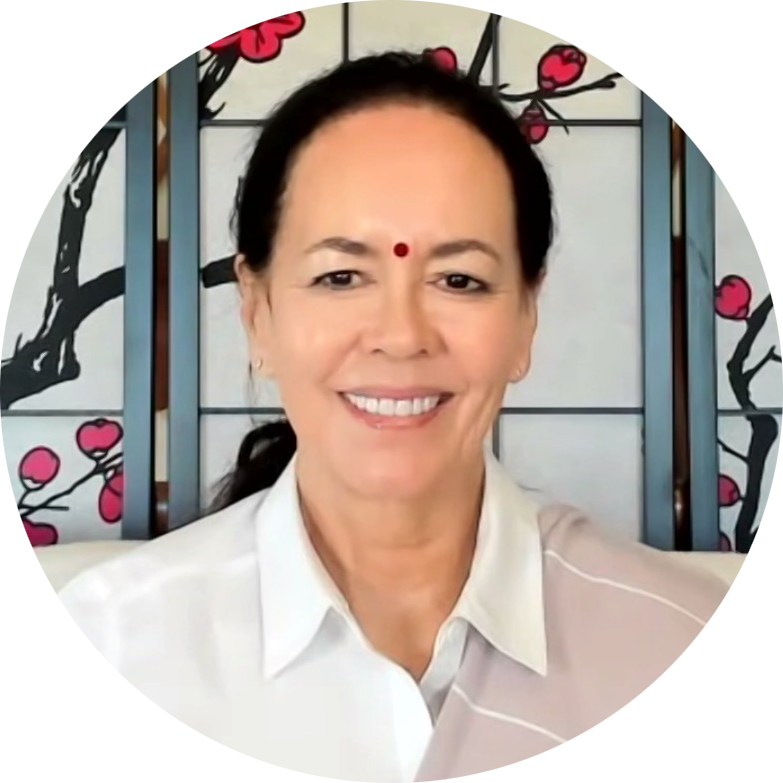 Having worked closely with Sri Kaleshwar for 15 years in Penukonda, India, Mataji now holds the living tradition and lineage of Sri Kaleshwar, transferred to her before his mahasamadhi in 2012. He prepared her to bring the knowledge and direct experience of the Divine Mother to a world that needs to awaken to Her presence. Mataji's inspiration, dedication, and leadership have created opportunities for anyone to access ancient knowledge through ongoing programs and initiatives through the Divine Mother Center.
She founded Peace Fires, Holy Womb Initiative, and the Divine Mother School, activities of the Divine Mother Center, and continues her stewardship of these programs to bring the miracle of the Divine Mother to the world. Sri Kaleshwar said of her, "Monika (Mataji) belongs to the Divine Mother Kanaka Durga's feet. She is a Divine Ma on the planet. She will walk and give a lot of wisdom and clarity to bloom wisdom. She will bless millions of people on the planet. She's going to do it."
Mataji and Nityanandaji hold regular sacred ceremonies for healing on behalf of individuals, communities, and the globe.
Mataji is the author of Kaleshwar and a modern-day rendering of the Sri Sai Satcharitra and The Holy Womb: The Secrets of the Divine Mother's Creation. She is also the editor and ghostwriter of Sri Kaleshwar's books: The Real Life and Teachings of Jesus Christ; Shirdi Baba, The Universal Master, Victory Through Vaastu: Ancient Science of Vedic Architecture; The Divine Mystery Fort, The Teachings of Sri Kaleshwar.