The Womb Chakra
A Woman's Special Power
(Audio Download)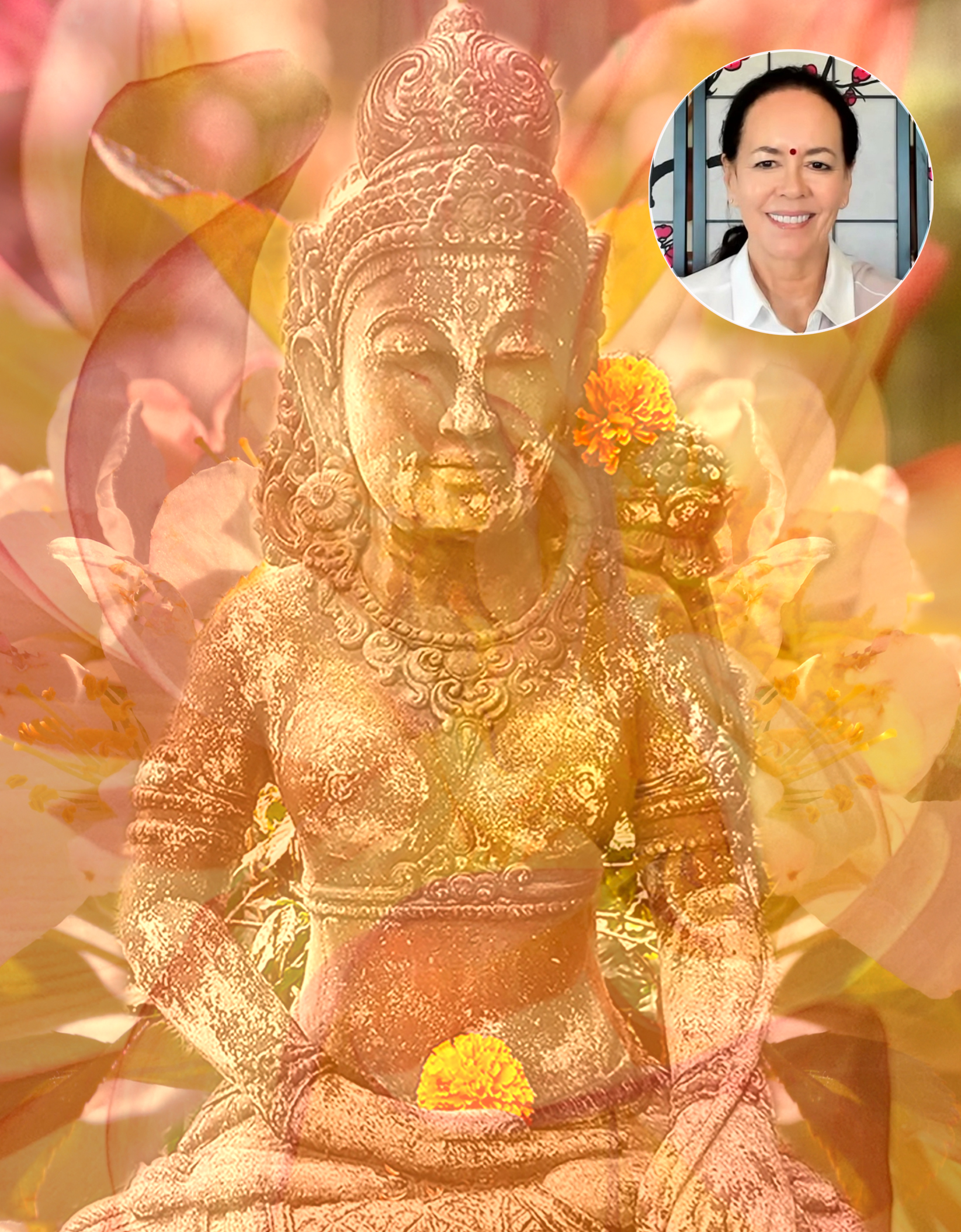 The most powerful chakra in the human body is the Womb Chakra. This chakra is beyond all chakras and is a direct link to the Divine Mother's creation capacity. Women and men have the Womb Chakra in their souls, but only women have the Womb Chakra in their bodies. This is a special gift of divine power.
Your Womb Chakra determines the clarity of your soul's vibrations and the quality of your life, health, and happiness. Your soul essence is held in your Womb Chakra. The time is coming when women will recognize their real power through this knowledge. 
Listen to Mataji explaining the miracle of the Holy Womb Chakra and why it is so important to nourish this source of sacred energy with you.
The future is in the hearts – and Wombs – of women. Women need to know the divine capacity they carry. This is true women's empowerment. It is shakti empowerment. Once a woman develops shakti, the divine feminine energy, and gains confidence in herself, she will become a powerful spiritual teacher and healer for others. When a man recognizes and honors this divine feminine energy in a woman, his good fortune increases, and he is successful. Shakti is supporting him.
- MATAJI
Download
Available in days

days after you enroll

The Womb Chakra, A Women's Special Power
About Mataji
Having worked closely with Sri Kaleshwar for 15 years in Penukonda, India, Mataji now holds the living tradition and lineage of Sri Kaleshwar, transferred to her before his mahasamadhi in 2012. He prepared her to bring the knowledge and direct experience of the Divine Mother to a world that needs to awaken to Her presence. Mataji's inspiration, dedication, and leadership have created opportunities for anyone to access ancient knowledge through ongoing programs and initiatives through the Divine Mother Center.
She founded Peace Fires, Holy Womb Initiative, and the Divine Mother School, activities of the Divine Mother Center, and continues her stewardship of these programs to bring the miracle of the Divine Mother to the world. Sri Kaleshwar said of her, "Monika (Mataji) belongs to the Divine Mother Kanaka Durga's feet. She is a Divine Ma on the planet. She will walk and give a lot of wisdom and clarity to bloom wisdom. She will bless millions of people on the planet. She's going to do it."
Mataji and Nityanandaji hold regular sacred ceremonies for healing on behalf of individuals, communities, and the globe.
Mataji is the author of Kaleshwar and a modern-day rendering of the Sri Sai Satcharitra and The Holy Womb: The Secrets of the Divine Mother's Creation. She is also the editor and ghostwriter of Sri Kaleshwar's books: The Real Life and Teachings of Jesus Christ; Shirdi Baba, The Universal Master, Victory Through Vaastu: Ancient Science of Vedic Architecture; The Divine Mystery Fort, The Teachings of Sri Kaleshwar.